Hearing Clinic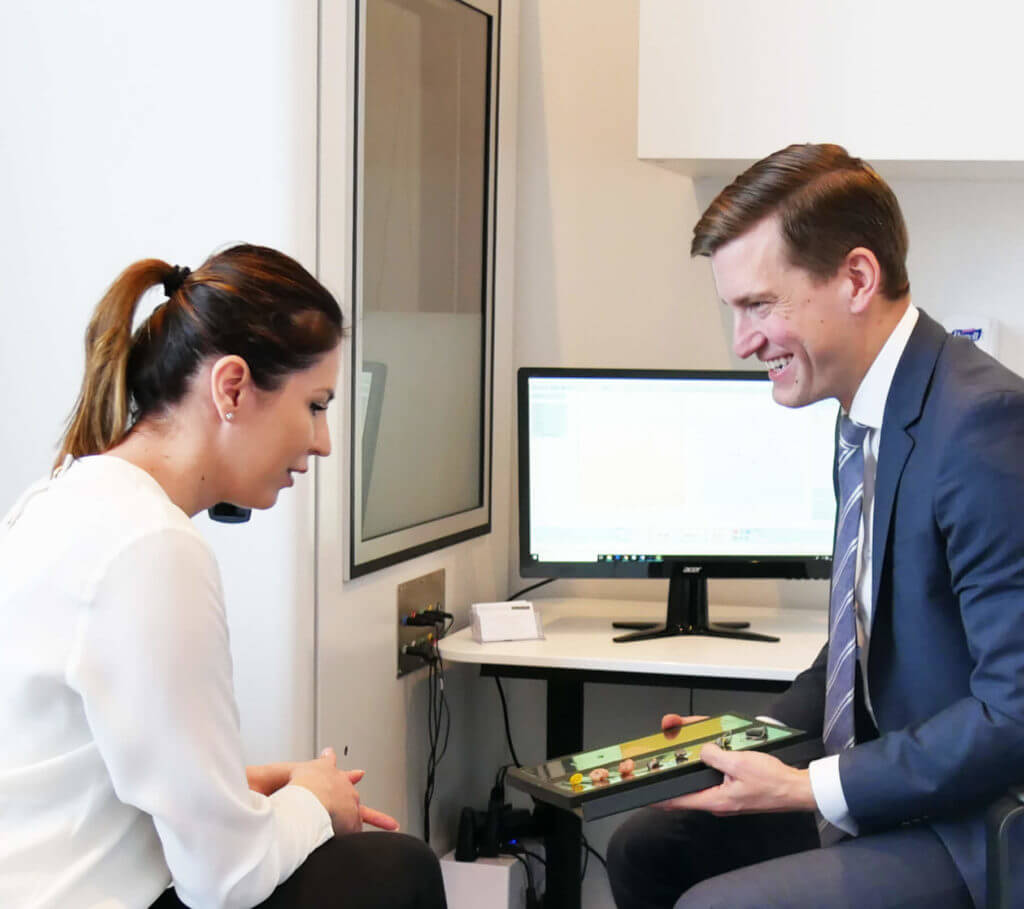 Whether you're noticing that you, or a family member is not hearing as well as they used to, come to London's largest hearing clinic, we've been on Harley Street for 25 years.
We understand having a hearing loss can be hard to accept so we treat all of our patients with care and understanding; paying particular attention to their individual hearing needs.  Hearing loss can have many causes, but in most cases it can be addressed successfully.
Should you need hearing aids we select the best option to suit your lifestyle and budget.
Being an independent hearing clinic we will choose from the complete range of new generation technology hearing aids:-.
Truly invisible Swiss-made solutions
world's first Artificial Intelligence with integrated sensors
New technology to hear clearly in background noise
New rechargeable hearing aids – no need to change batteries
Call us to book a consultation with one of our highly qualified Clinical Audiologists or complete below.