Hearing Aids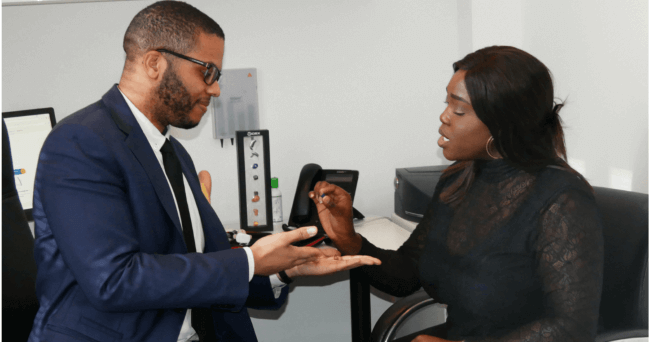 Your hearing aid journey
Harley Street Hearing's clinical audiologists offer clear, independent advice on hearing aids to help find the best solution to optimise your hearing potential.
Finding the best technology for you starts with your hearing test and consultation where we can accurately diagnose your level of hearing loss, and find out more about you and your lifestyle. This paints a clear picture of not only the technology you need to improve your hearing, but also the hearing aids that would meet the needs of your day-to-day life.
Whether the results show that you could benefit from hearing aids, or you feel your current devices are no longer suitable for your needs, we can help.
As a completely independent practice, we have a complete portfolio of hearing aids from all major UK manufacturers and aren't affiliated with any one company. This means that we can carefully choose the best technology that suits your hearing needs, lifestyle and budget.
To book a hearing aid consultation, call us using the button below or fill in our online enquiry form.
What to expect after your hearing aid consultation
At Harley Street Hearing we pride ourselves on the skills of our clinical audiologists and the wealth of expertise that we have with the latest hearing aid technology.
The most important factors for the successful fitting of hearing aids are the programming and fine-tuning of each instrument, which is where our expertise is essential. Once you have decided on the best hearing aids for you to trial we will arrange a fitting appointment.
1. Fitting & instrument consultation
Initial fitting and programming of the hearing aids using computerised sound samples to imitate real-life situations
Programming the hearing aid settings to suit your individual needs
Providing full instructions on how to use and care for your hearing aids, including cleaning and ongoing maintenance.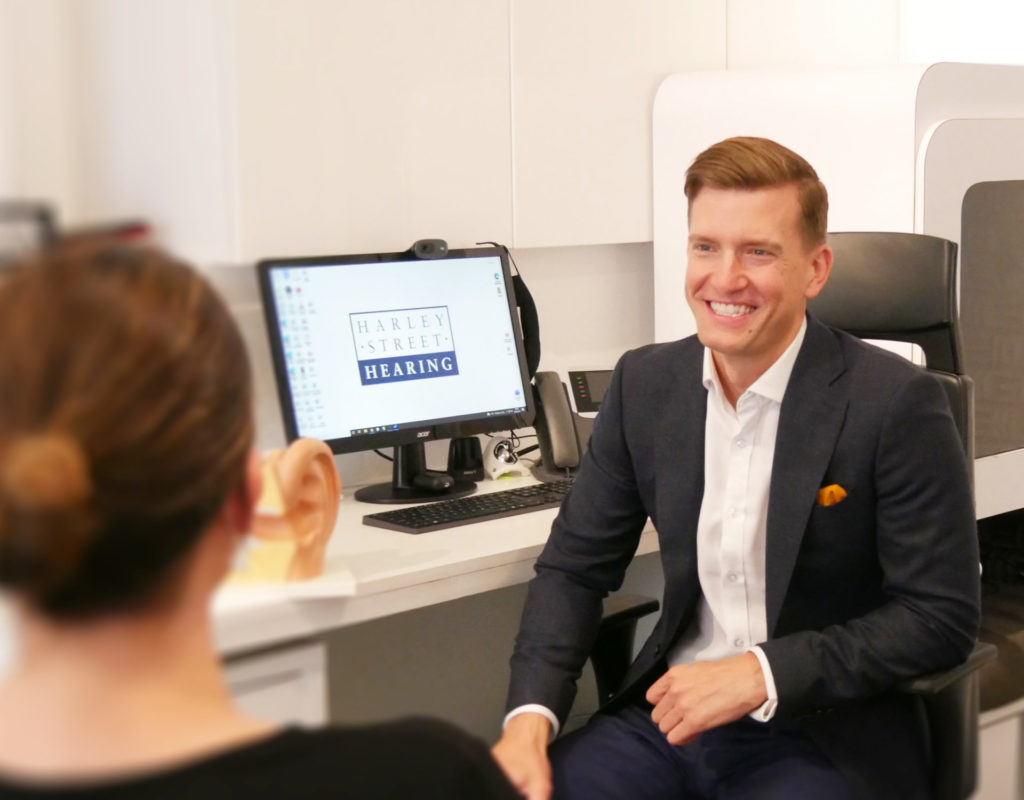 2. Follow-up and ongoing support
You will receive a courtesy call 2-3 days after the fitting to check there are no issues
You will be invited in for an appointment 1-2 weeks later to discuss your progress and we will carry out any fine-tuning or adjustments needed
Further appointments can be arranged until you are completely satisfied
3. Aftercare
Once you become a Harley Street Hearing patient you will receive lifelong access to our aftercare service. This includes:
A lifetime of annual hearing tests and our comprehensive hearing check-up service
Any further adjustments to the hearing aids or advice about how to use them, with unlimited appointments for the first two years
All hearing aids will be covered by the manufacturer's warranty for an agreed period
Ongoing repair and cleaning services
Our complimentary loan system if your hearing aids needs to be sent for repair or are lost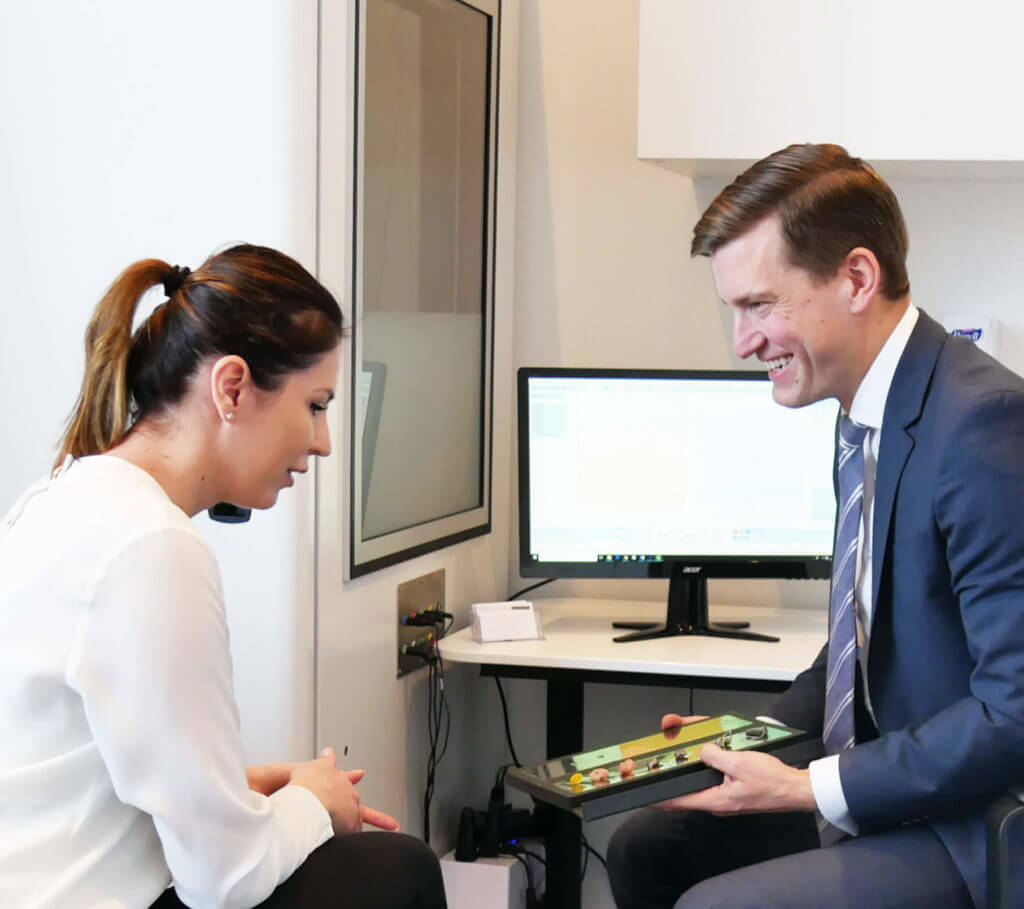 At Harley Street Hearing, we pride ourselves on our in-depth aftercare and support. We prioritise our patients at every step of the process and are here to guide you through the initial hearing aid adjustment period, and beyond, to ensure that you're always getting the most out of your hearing aids.
Hearing aids London FAQ's