Starkey Hearing Aids
Starkey deliver high-quality hearing systems to cater for every need. Their products are built on a foundation of innovation, investment in technology and expertise in manufacture, making Starkey hearing aids a great choice for those experiencing hearing loss.
You can find the full range of Starkey products below, at Harley Street Hearing we supply products from all hearing aid manufacturers. To book a hearing test and consultation call or complete the form below today.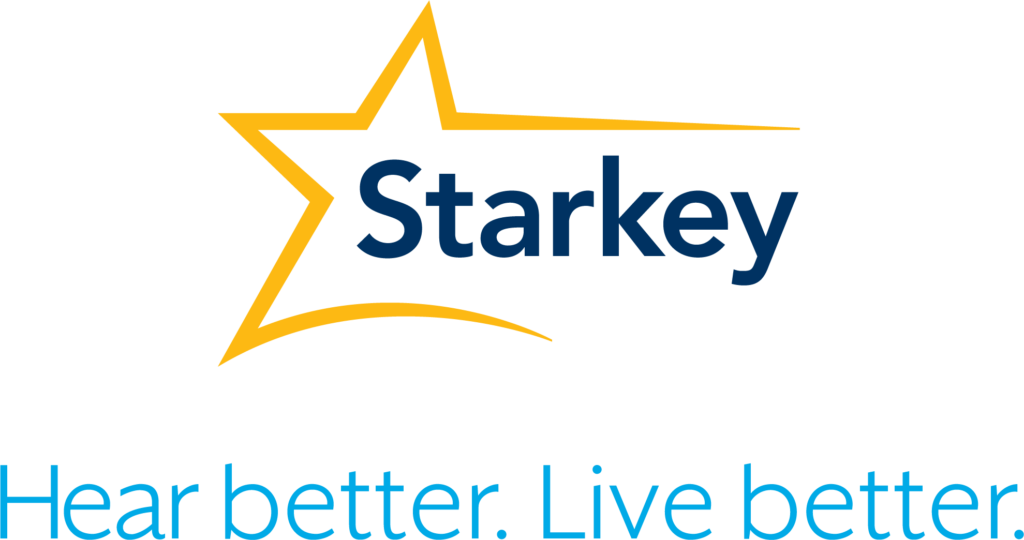 Starkey Genesis AI
From the industry's smallest custom products to an all-new RIC design, Genesis AI delivers maximum comfort, quality, and discreetness.
Longest lasting RIC rechargeable styles. Their HydraShield™ features eight protective layers specifically targeting ingress and corrosion — ensuring Genesis AI can survive sweat, rain, dirt, drops and dunks. See more details here
Starkey Evolv AI
The most exceptional Starkey Sound. With up to 55 million personalised adjustments every hour, Evolv AI is expertly designed to automatically deliver realistic and genuine sound quality in every listening environment so you can hear and enjoy life.
See full details here
Starkey Livio AI
The Starkey Livio AI are the world's very first hearing aid with Artificial Intelligence (AI). The combinations of the Livio Starkey model allows superior sound quality and performance.
For more details see here.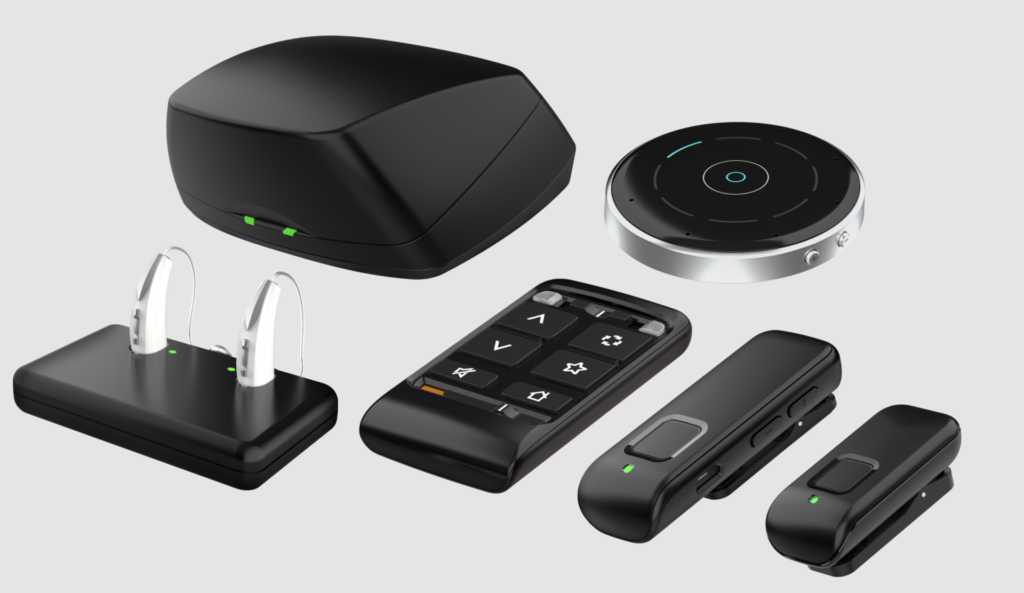 Starkey Hearing Aid Accessories
Enhance your hearing with Starkey's accessories:
Table Microphones designed for use in group settings
Stream audio from your TV with a TV Streamer
Enjoy one-on-one conversations with a Remote Microphone or a Mini Remote Microphone
Remote to control memory and volume, mute your hearing aids and turn other special features on and off
Starkey Hearing Aids – Book a Consultation
At Harley Street Hearing, we are an independent clinic that can provide the full choice of Starkey hearing aids available, as well as a complete portfolio for all manufacturers.
To book your hearing consultation today, call us or complete below.
Starkey's Evolv AI Hearing Aid Review
Matthew Allsop is a Partner at Harley Street Hearing. He is Hearing Tracker's worldwide Video Content Manager and gives his honest, independent opinion on all new hearing technology. Hearing Tracker is the world's first truly-independent resource for hearing aid consumers.
Click below to see Matthew's reviews of Starkey's Evolv AI CIC (completely-in-Canal) hearing aids below, followed by a review of the full range of Starkey Evolv AI hearing aids.