Hearing Consultation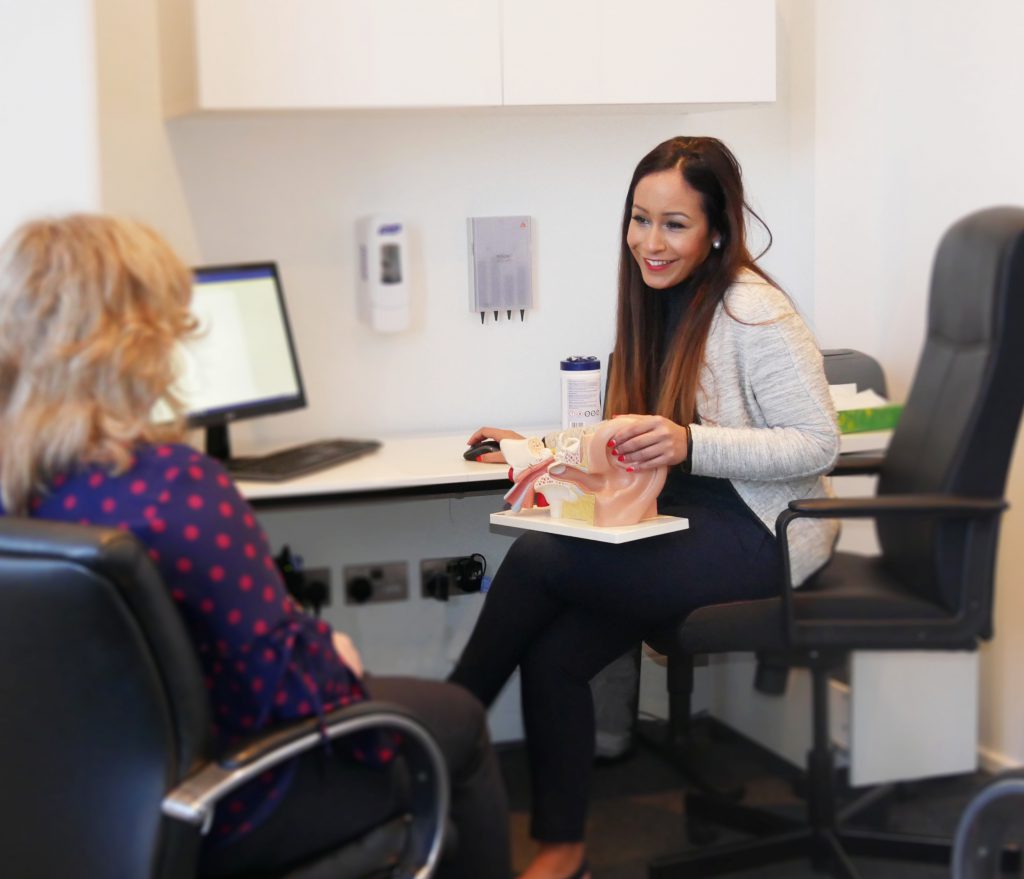 Having a hearing loss can be isolating and hard to accept so we treat you with care and understanding; paying particular attention to your individual hearing needs.  Should you need hearing aids we select the best option to suit your lifestyle and budget.
Being an independent practice we will choose from the complete range of new generation technology hearing aids:-.
Truly invisible Swiss-made solutions
world's first Artificial Intelligence with integrated sensors
New technology to hear clearly in background noise
New rechargeable hearing aids – no need to change batteries
We also offer a FREE Lyric consultation and 30 day trial.  For more information on Lyric-the truly invisible hearing aid which is worn 24/7 click here
Already have hearing aids?  We can check your settings and adjust as needed.
As we are registered with the Health and Care Professions Council you do not need to be referred by a GP or ENT Consultant to see us.
To see what our customers say click here