Hearing aids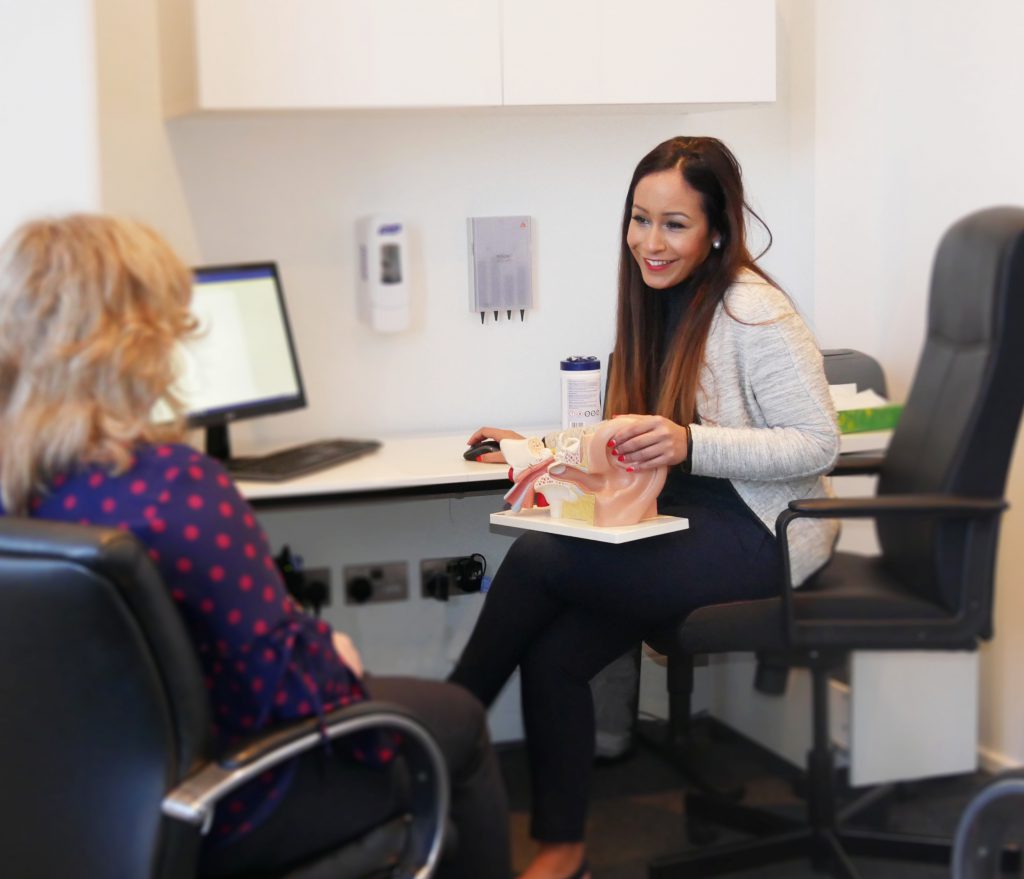 Hearing Aids
Come in for clear, independent advice on hearing aids, in a completely relaxed atmosphere. If you have any kind of hearing loss we will let you know all the hearing technology options available to you.
We have been established on Harley Street for over 25 years. Our clinical audiologists are highly trained to ensure that you leave our clinic hearing to the very best of your ability.
Call for our next available appointment to suit your schedule.
As we are registered with the Health and Care Professions Council you do not need to be referred by a GP or ENT Consultant to see us.
For more information on the assessment and testing process click here.
The Benefits Of Hearing Aids
Hearing aids can significantly reduce the day-to-day impact that hearing loss can have on your life. They will improve your hearing at home, in the workplace or at busy social events, making it easier to follow conversations in background noise. With the help of hearing aids, your world becomes a lot clearer
Choosing the Right Hearing Aids For You
With many types of hearing aids available, choosing can be overwhelming. That is where our expertise is crucial; the relationship you have with your audiologist is just as important as the hearing technology itself.
As an independent practice we have a complete portfolio of hearing aids, and are not tied to one manufacturer like many high street providers. We carefully choose hearing technology made by every manufacturer so you can be assured that the hearing aids we suggest will be personalised to your own specific hearing needs.
Hearing Aids Cost
The cost of your hearing aids depends on the model; level of technology chosen and your budget. Your bespoke package with Harley Street Hearing includes on-going support, any necessary adjustments and fine-tuning, as well as complimentary annual reviews for the lifetime of your hearing aids.  We are always on hand for any cleaning or repairs needed.
Book Your Hearing Aids Consultation Today
For further information on our team see here. Our friendly staff are always happy to help at any stage of the process, whether that's learning about the hearing consultation process, or maybe you need help choosing a hearing aid model that works for you. 
Call us or complete the form below to book a consultation with one of our highly trained clinical audiologists today.