Phonak Slim Hearing Aids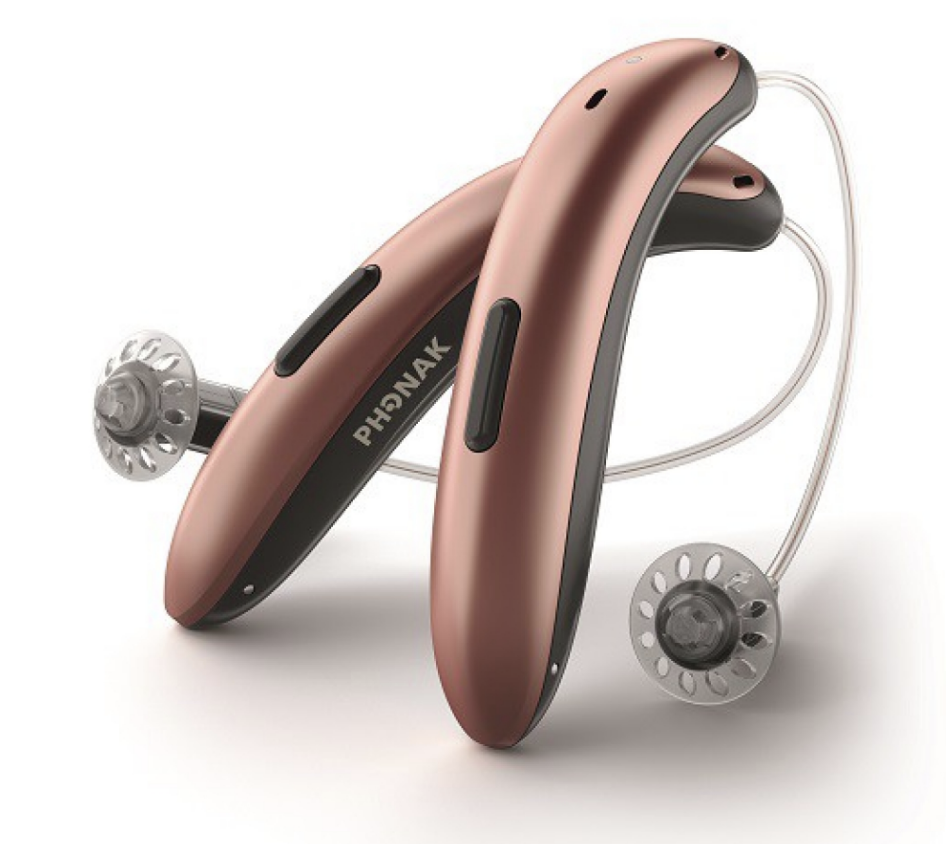 Phonak Audéo Lumity Slim Hearing Aids
Slim hearing aids deliver the latest innovations from Phonak's Audéo Lumity platform including:
SmartSpeech Technology which helps improve speech understanding in noisy environments. 
Speech Enhancer which Phonak reports reduces listening effort by up to 20% for communication over distance and provides 23% better speech intelligibility for speech over distance

.
Activity tracking including steps, wearing time and goal setting. 
The appearance and design of traditional hearing aids is often reported as one of the main reasons for low hearing aid adoption. With Phonak Slim's unique ergonomic shape, contoured to naturally nestle behind the ear, 60% of people say that are more confident wearing hearing aids.
Phonak Slim Charger 
A compact charger ensures that in just three hours you're charged up and ready for a full day of hearing.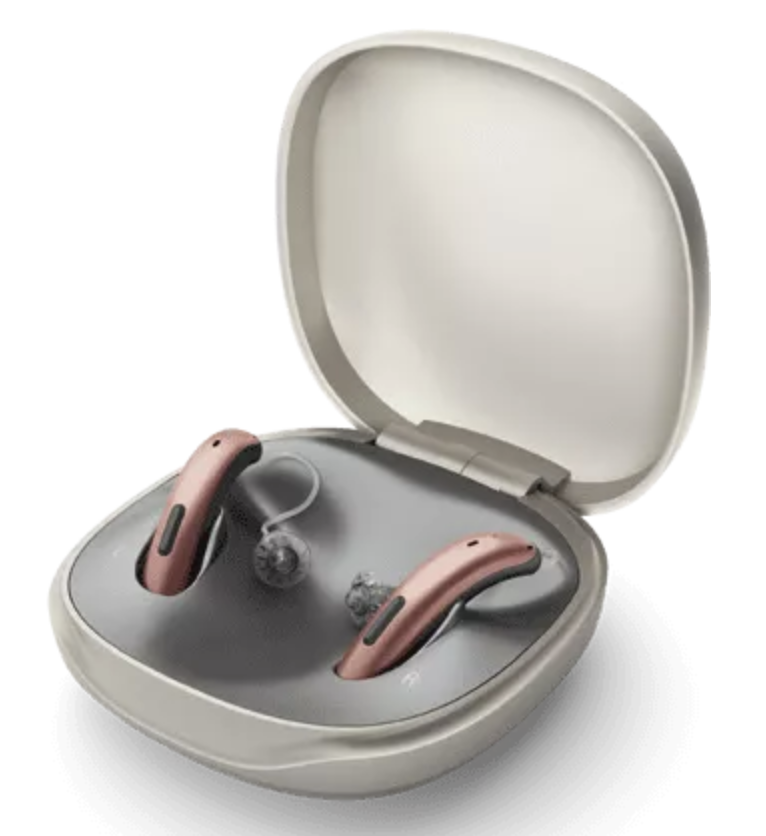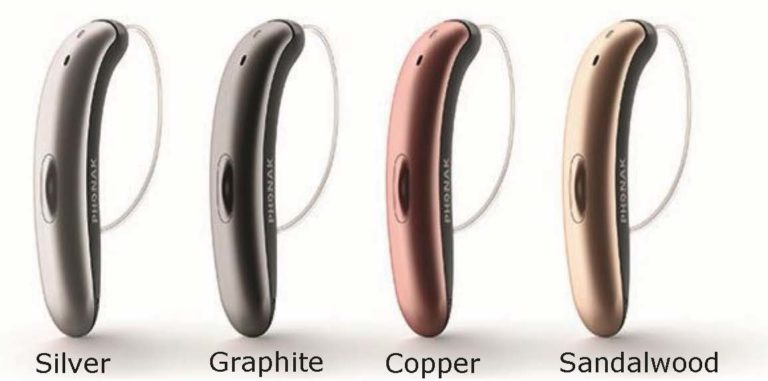 Phonak Slim Hearing Aid Colours
Available in 4 stylish colours to match your hair, skin shade or personal preference. Your audiologist will help you choose the best option for you.
Come in for a consultation and trial. Call us or complete the form, and we look forward to seeing you soon.
Matthew Allsop is a Partner at Harley Street Hearing. He is Hearing Tracker's worldwide Video Content Manager and gives his honest, independent opinion on all new hearing technology. Hearing Tracker is the world's first truly-independent resource for hearing aid consumers.
To see Matthew's review of Phonak's Audéo Lumity Slim hearing aids click below: