Hearing Aid Glasses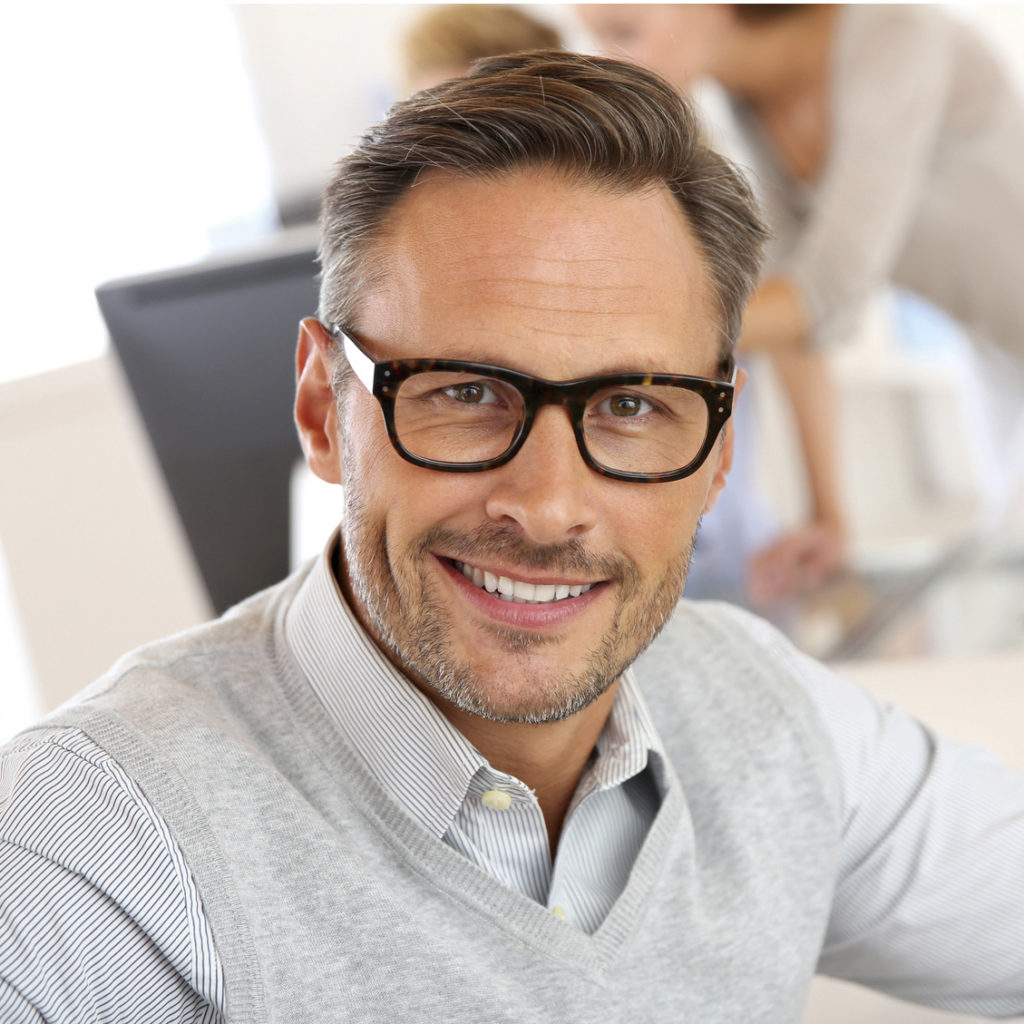 Hearing aid glasses offer a clever combination to combine hearing aids and spectacles. There are two options available:
Combined Glasses with Hearing Aids
Seeing and hearing in one. This makes the hearing aids nearly invisible and is ideal for people who appreciate an unobtrusive solution.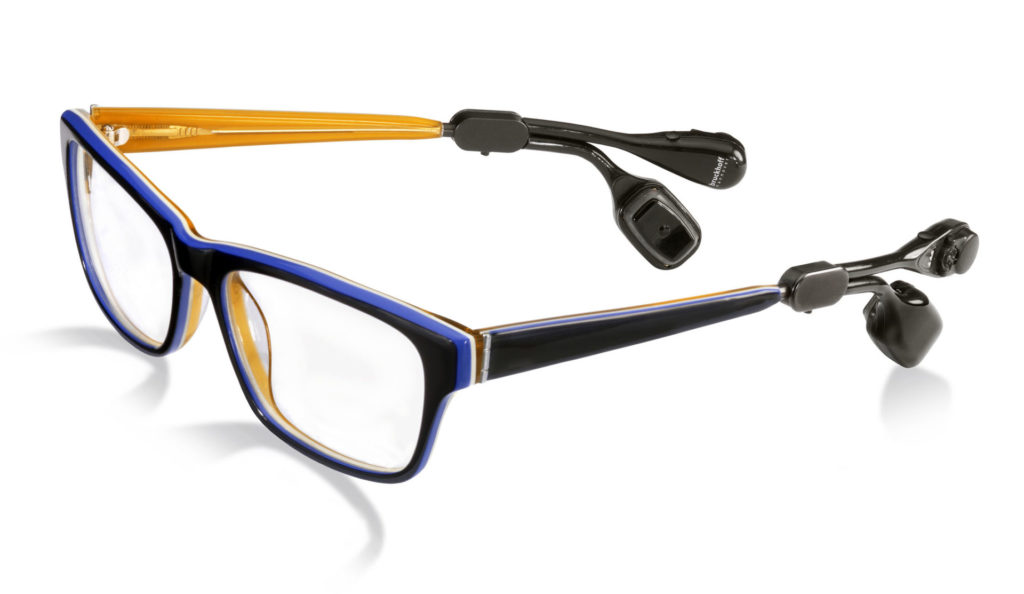 Your own glasses adapted
The hearing aid clicks onto the frames of your own glasses. It is also possible to adapt any additional sets of sunglasses and reading glasses.
One of our highly trained audiologists will advise on what is the best solution for your personal needs. Call or complete the form.
Benefits Of Glasses With Built In Hearing Aids
As with all types of hearing aids, there are pros and cons when it comes to glasses with built in hearing aids.
Some of the pros include:
Discreet design – many hearing glasses are almost invisible to everyone else as they are connected with your glasses. Your glasses will be the only thing that other people will see.
Dual functionality – the main reason why people opt for glasses with hearing aids UK is their dual functionality of being able to improve your hearing and vision at the same time.
Styles – as with all types of glasses, there are a wide range of stylish frames that can be chosen to suit your face shape and look. They can even be attached to your already existing glasses.
Comfort – as the hearing aid is connected to your glasses and rarely goes in-ear, they are often a very comfortable solution for those who do not want an in-ear hearing aid.
Some of the cons include:
There may be some technical limitations depending on the shape and size of the hearing glasses.
They may not be a suitable solution for all individuals as this will depend on the severity of hearing loss.
Bruckhoff & Labelle Hearing Glasses
Bruckhoff & Labelle hearing glasses have been developed and produced with technical and optical expertise and are an innovative hearing aid system.
The Bruckhoff La Belle hearing aid system is discreet and can be an excellent solution designed to compliment your glasses.
Can the Harley Street Hearing Clinic Help Me?
Whether you're looking for combined glasses with hearing aids or any other type of hearing aids our expert audiologists can help. As specialists in all types of hearing loss, we can provide the most appropriate advice for your individual needs. No matter your requirements or type of hear loss, our team can help. Call or complete the form for an appointment.