Lyric Hearing Aid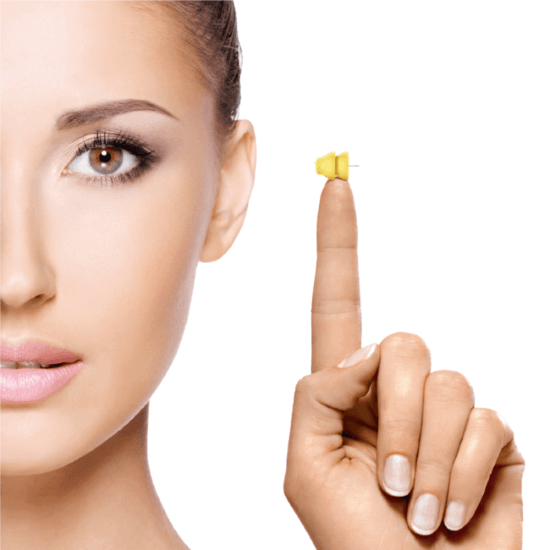 London Lyric Clinic
Looking for a completely invisible hearing aid which also provides superior hearing quality? The Phonak Lyric hearing aid is the world's only truly invisible device.
Ideal for those with mild to moderately severe hearing loss, the Lyric hearing aid is 100% invisible and comfortable, designed to be worn 24 hours a day, 7 days a week.
Harley Street Hearing is the largest Lyric clinic in the country and the number 1 Lyric clinic in Europe.
As we were the first Lyric clinic in the UK our collective experience of fitting, maintaining, and optimising Lyric hearing aids ensures that each patient receives the utmost care and attention throughout their hearing journey.
We offer a no-risk free Lyric hearing assessment and a no-obligation 30-day trial. To book an appointment, call us using the button below or fill in the enquiry form.
How the Phonak Lyric hearing aid works
Lyric is a completely invisible hearing aid that can be worn 24 hours a day, 7 days a week.
Advantages of the Lyric Hearing Aid
1. Invisible and comfortable
One of the most significant advantages of Lyric hearing aids is their discreet nature. Their placement deep within the ear canal ensures they remain invisible, enabling wearers to regain their confidence without the stigma associated with visible hearing aids.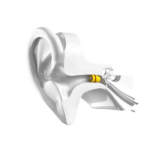 The exterior is made with a soft foam material that is specially designed to contour to your ear canal and the proprietary coating technology protects the device from moisture and ear wax. The unique design also ensures maximum comfort. They are designed to be worn 24 hours a day, 7 days a week.
2. Natural Sound Quality
Lyric hearing aids excel in delivering exceptional sound quality. Their positioning allows for sound to be naturally captured and amplified, closely mimicking the natural hearing process. This results in a clear, rich auditory experience that enhances speech comprehension and overall sound perception.
3. Fuss-free Lifestyle
Traditional hearing aids often require frequent removal for maintenance and battery replacement. Lyric hearing aids, on the other hand, are worn continuously for months, eliminating the need for battery changing or cleaning. This uninterrupted usage enables wearers to take part in various activities, including exercising, showering and sleeping, without interruption.
Here's what some of our satisfied Phonak Lyric hearing aid users have said about this revolutionary hearing loss solution:
"It's perfect for me because you can't see it at all" Jessica-Jane Stafford – Actress
"Quite simply it has changed my life" Karen Hardy – World Champion Ballroom Dancer
"Lyric instantly gave me the ability to hear with a clarity that I had forgotten was possible" Freddie Ahad
You can read more of our Lyric hearing aid reviews here.
Phonak Lyric Hearing Aid cost in the UK
Lyric is not just revolutionary in its design, it's also the first hearing aid that is provided on a monthly subscription basis of £125 per ear.
When the battery runs out every 2 to 3 months, you simply need to come and have it replaced. This means that you immediately benefit from any technological improvements and can keep up with the latest advances as they happen.
Due to the freedom that Lyric hearing aids provide, those who try it rarely return to traditional hearing aids.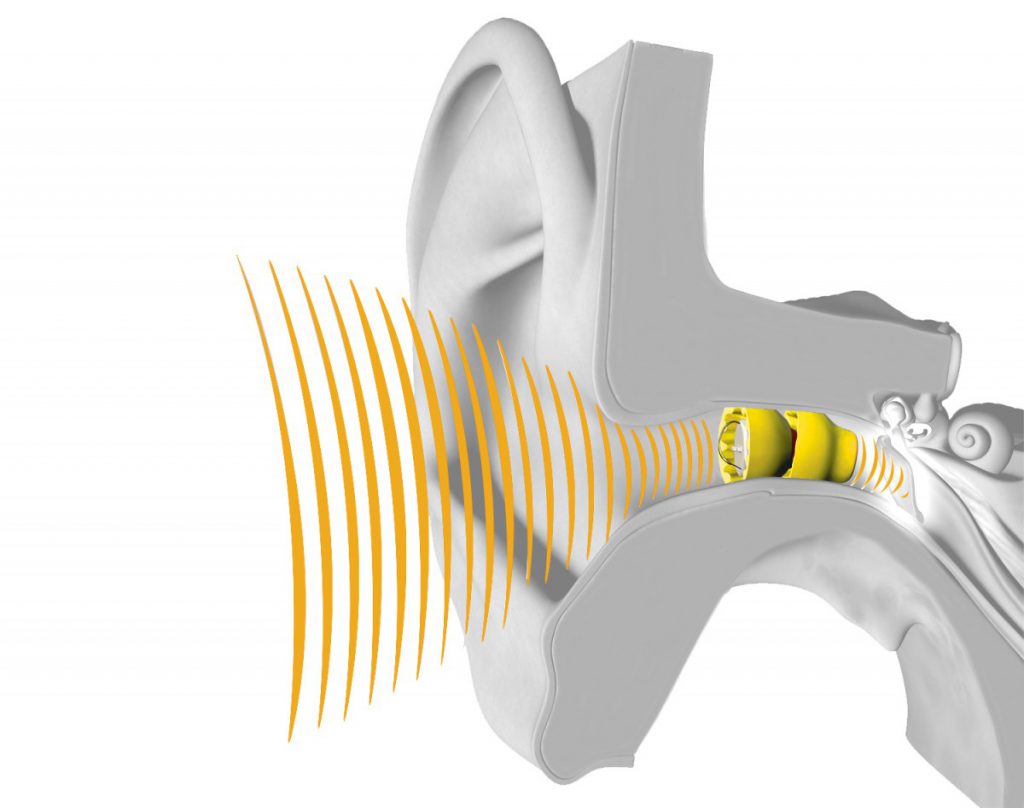 Lyric Hearing Aid free trial
At Harley Street Hearing, we understand that there's no one-size-fits-all solution to hearing loss, and we're committed to finding the perfect solution for every one of our customers. That's why we're proud to offer a risk-free Lyric hearing aid assessment and 30-day trial so you can see if it's the right fit for you.
A Lyric trained hearing professional will assess your hearing loss, ear size and shape, medical conditions, and lifestyle, to determine if Lyric is the right choice. Approximately 50% of people with hearing loss may be Lyric candidates.
To book your Free Lyric Assessment and 30-day trial call us using the button below or complete the enquiry form.