Oticon Hearing Aids
Oticon hearing aids are an innovative feat in hearing aid technology, making it ever easier for you to understand speech, even in the more challenging of environments.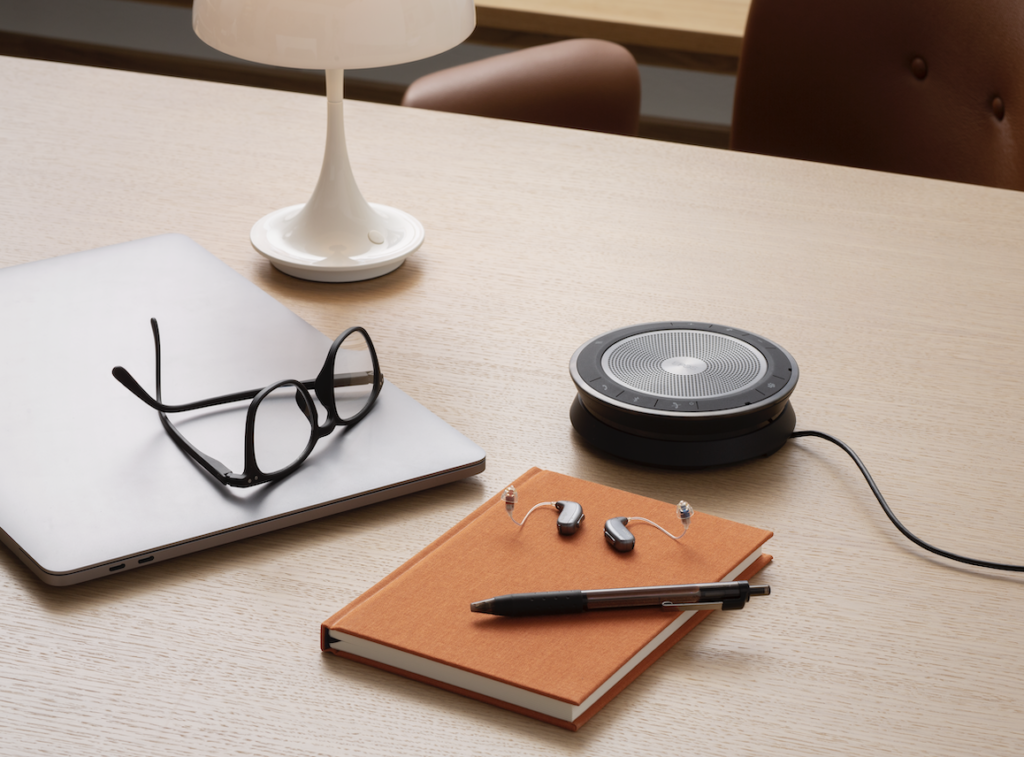 Oticon Real Hearing Aids
Bringing sound back to your life. When hearing works like it should, your brain gets the rich input it needs to understand the sounds around you. Whether it's the little details or the big picture, your brain has to work harder to fill in the gaps, which can be tiring. And it becomes harder to stay sharp in every moment. But now you can get back the real sounds of life – precise and optimally balanced – with Oticon Real. See full details here.
Oticon More Hearing Aids
More advanced than previous models, the newest generation Oticon More can process sound a 50 times faster than its predecessors, allowing for a surround sound, which is near to a natural sense of hearing. By identifying where sounds are coming from, the Oticon More enables your brain to make sense of sound with less effort. Experience a fuller, more natural soundscape. Additionally, breakthrough, state of the art technology stops feedback before it even occurs, preventing any discomfort before it has the chance to reach you. For more details and an independent review see here.
Oticon Own Hearing Aids
Oticon 'Own' is an Invisible-In-Canal (IIC) hearing aid with exceptional speech clarity. Own is completely invisible in 9 out of 10 ears. This is Oticon's most invisible hearing aid to date, for more details and an independent review see here.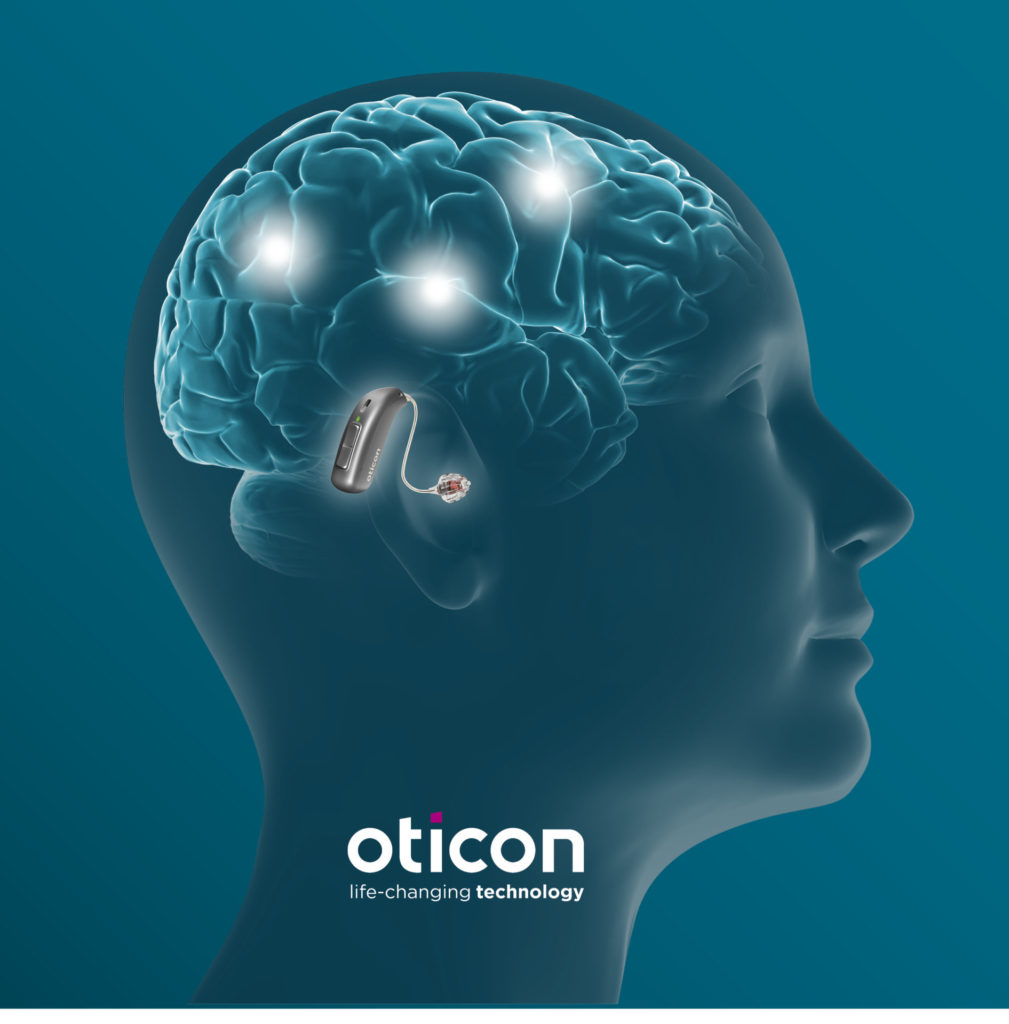 Oticon Brain Hearing Technology
Give your brain access to the full sound scene. Oticon Brain Hearing technology helps to ensure your brain receives the quality sound information it needs to remain healthy, making life easier and turning up the volume of the world around you.
Reduces your listening effort – Sit back, relax, and enjoy the sounds around you.

Memory retention – Full engagement with the brain helps you remember more of what is being said.

Greater levels of understanding – Understand speech better and feel a sense of normality.

Follow conversations with multiple speakers with ease – Improve your ability to follow conversations with many people simultaneously.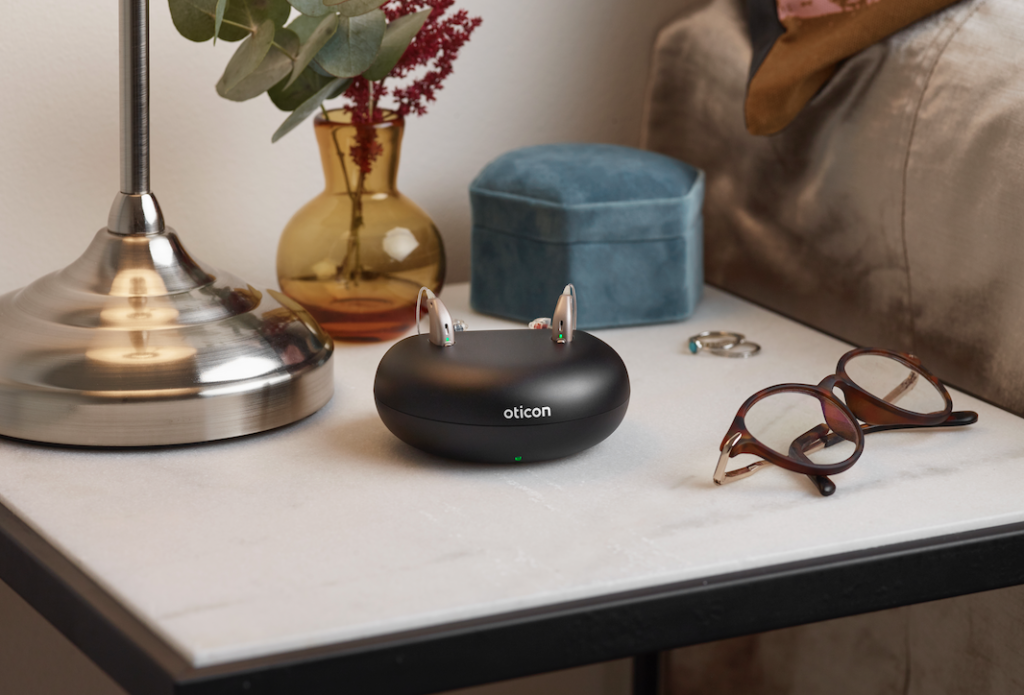 Oticon Opn S Hearing Aids
The biggest challenge for people with hearing loss is understanding speech in noisy environments when multiple people are speaking at the same time. Oticon Opn S breaks the limits of what you thought possible with hearing aids. Proven to provide even better speech understanding with less effort in noisy environments than our previous generation of hearing aids, Oticon Opn S lets you take an active part in difficult listening situations. Opn S has now been superseded by Oticon Real see full details here.
Stay Connected with Oticon
Oticon hearing aids come with a variety of beneficial extras. From watching TV, to listening to music or partaking in a video conference or call, they allow you to live life to the fullest, with as great a sense of normality as possible.
Oticon ON App
Adjust the volume of your surroundings straight from your phone. It's as simple as the tap of a finger. Adjust the volume of the world around you, switch programs, and check the battery level. Additionally, Oticon hearing aids also allow you to access a "find my hearing aid" feature, so you'll never lose them again. A brand new booster function also allows you to boost sound to whole new levels, allowing speech to stand out from noise in busy, noisier everyday situations.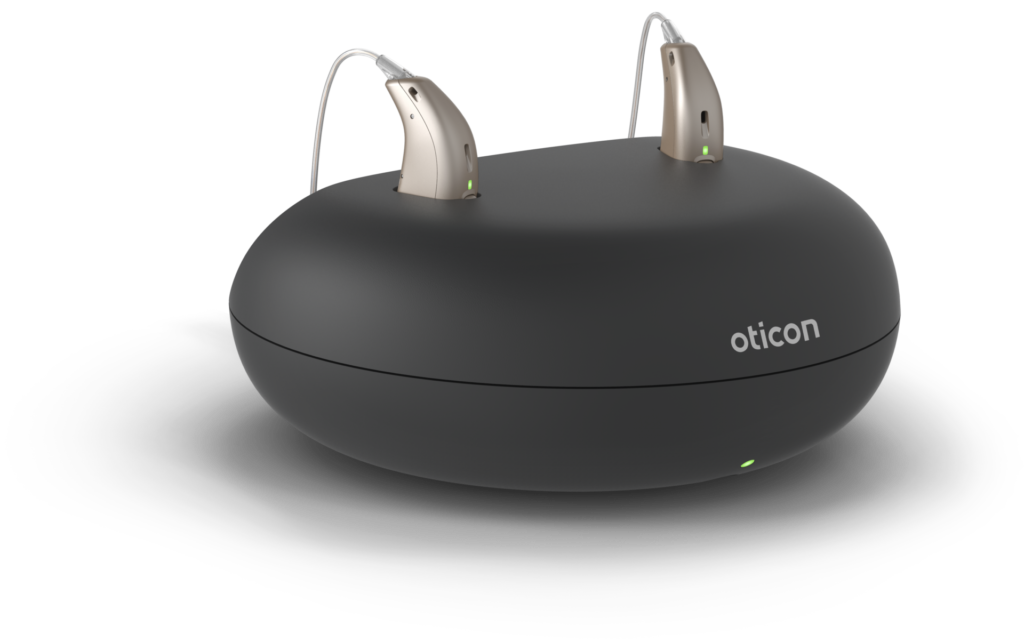 Oticon Rechargeable
By placing your Oticon hearing aids in a handy charger, you can get them back to their full battery capacity in just three hours giving power for the entire day.
Contact us now for Oticon hearing aids
To see what to expect from a hearing consultation with us click here. For more details on different types of hearing aids click here.
As we are an independent hearing clinic we can choose from all Oticon hearing aids available, as well as from all hearing manufacturers.
We can also repair and adjust any Oticon, or other manufacturer's, hearing aids. To book your appointment call or complete the form below .
Oticon Real, More and Own Hearing Aids Reviews
Matthew Allsop is a partner at Harley Street Hearing. He is Hearing Tracker's worldwide Video Content Manager and gives his honest, independent opinion on all new hearing technology. Hearing Tracker is the world's first truly-independent resource for hearing aid consumers.
To see Matthew's review of Oticon Real, More and Own hearing aids click below: