Hearing Assessment
Do you think you are in need of a hearing assessment?  We at Harley Street Hearing can provide you with a hearing assessment test undertaken by our highly trained audiologists to help you determine if you require hearing aids. Get in touch today and we can help you in assessing your hearing.
What to Expect at a Hearing Assessment
Your hearing assessment test will involve four main stages. These are all done with the utmost professionalism as we undertake your hearing loss assessment. Assessing any hearing loss will allow us to find the best solution for you, taking into account your individual requirements, optimising your hearing potential more than ever before.
As a leading hearing loss assessment clinic, we will choose the very latest in digital hearing technology to find the ideal solution for you. Each and every one of our hearing devices are exceptionally effective while remaining discreet. Many of our hearing aid products are completely invisible, allowing you to hear in a true-to-life way without having to disclose your hearing issues to anyone.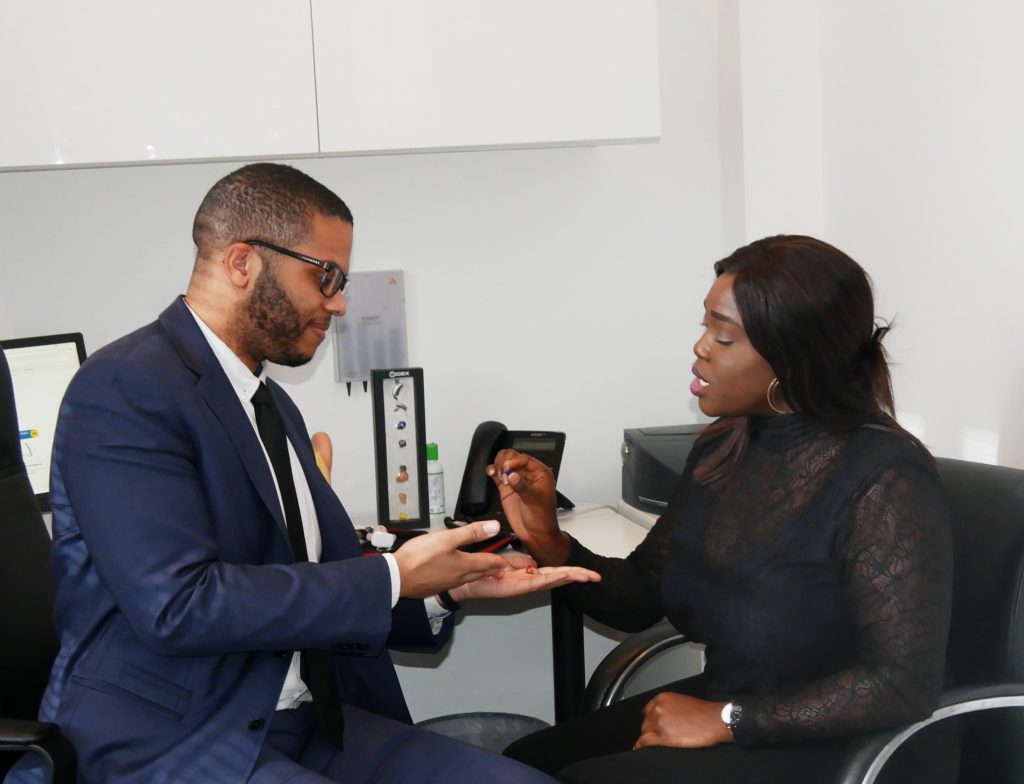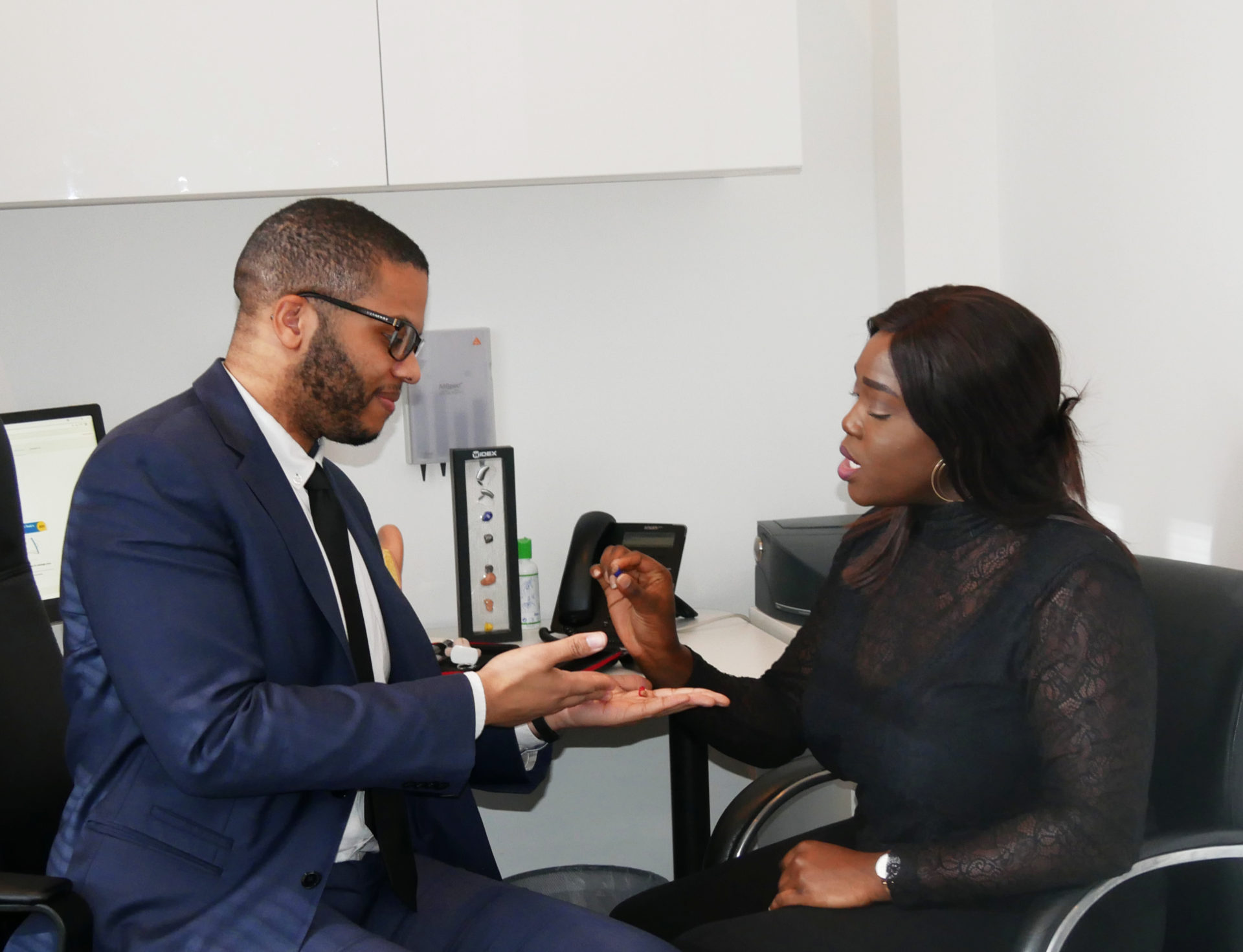 Hearing Aid Assessment Stages
Each of the stages involved in assessing loss of hearing in the UK are done with high levels of care, allowing for our patients to receive high-quality hearing loss services in a comfortable, efficient, and hassle-free manner. The hearing assessment test stages are as follows:
Stage 1: Hearing Assessment Initial Consultation
Full audiometric hearing assessment including speech discrimination testing where necessary
Examination of ear and auditory canal
Explanation & discussion of the results
Lifestyle assessment
Independent advice on the most appropriate hearing system to meet your personal objectives
A copy of your audiogram for you to keep for future reference
Reports to your GP or ENT Specialists if required
Stage 2: Fitting & Instrument Consultation
Initial fitting and programming of the hearing aid assessment instrument using computerised sound samples to imitate "real-life" situations. The hearing assessment test will emulate sounds such as restaurant background noise and street noise.
Programming/setting of hearing aid parameters to suit individual needs
Full instruction on use and care of your hearing aids, including cleaning and ongoing maintenance.
Stage 3: Hearing Assessment Follow-up & Ongoing Support
Following your hearing assessment test you will receive a courtesy call 2–3 days later to check that there are no issues.
1 week after assessing your hearing fitting the hearing instrument we will see you again to discuss your progress. 
We will carry out any necessary fine tuning or adjustments to suit your personal requirements.
A further 2-3 weeks after the fitting we will normally see you again to further discuss your experiences with the hearing instrument, making adjustments where necessary.
A further check in two months allows us to ensure that you are completely satisfied.
Stage 4: Hearing Assessment Aftercare
Any further adjustments to the hearing technology, or advice about their use is free of charge, with an unlimited number of appointments for the first two years.
Once you have purchased your hearing aids you will be covered by the manufacturer's warranty for an agreed period.
We offer an ongoing repair and cleaning service to all our customers.
We will contact you every year as it is advisable to have your hearing and aids checked annually to check for any changes.
Once all stages of your hearing loss assessment and fitting are complete, we will keep you up to date with any new technology and invite you to our technology open days. Here, you will be able to see what new hearing aids, upgrades and hearing aid assessment treatments are newly available.
Contact Harley Street Hearing for Hearing Assessment Services
Get in touch today for more information regarding our hearing assessment tests. We will do everything we can to ensure we can provide you with the hearing aid product most suitable to you once we have finished assessing your hearing. Call  us today or complete the form below.
"I am writing to say 'thank you' for the care and attention to detail that you paid during my hearing assessment. It was a pleasure to meet you and I thank you for the exemplary care and kindness shown during my time at the clinic. I would also like to thank you for the speed with which you sent through the outcome report of the hearing tests and assessment. I am very grateful." Nigel T