Signia Styletto AX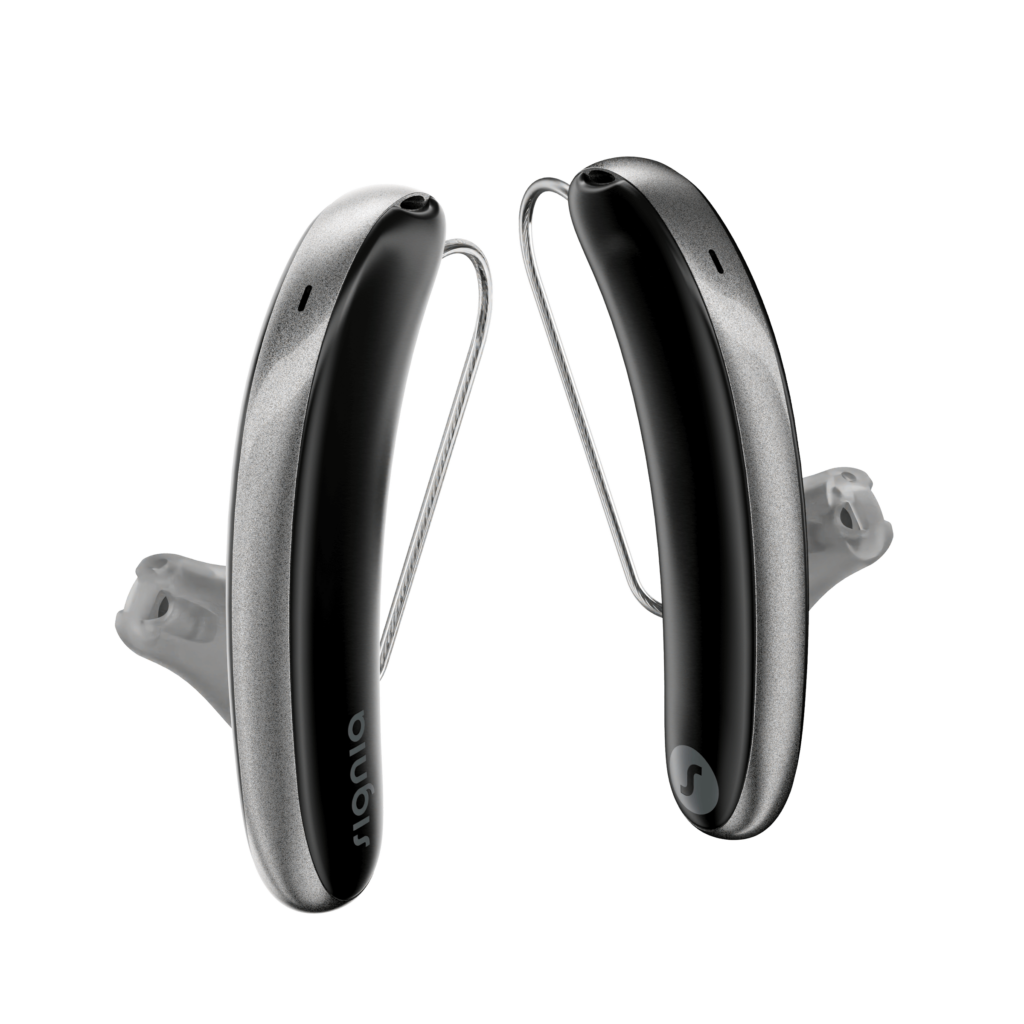 Signia AX Styletto Hearing Aids
Signia's new rechargeable hearing aid with its SLIM-RIC design is smaller than its predecessor for an even more discreet fit.
Built on Signia's leading-edge Augmented Xperience platform, Signia boast Styletto AX hearing aids use their proprietary Augmented Focus™ technology with new Auto EchoShield and Own Voice Processing 2.0 features to process speech and surrounding sounds separately to deliver outstanding speech clarity in an immersive environment.
In addition the new HandsFree feature lets wearers use Styletto AX hearing aids for hands-free calls via Bluetooth® with their iPhone.
To trial these or any new technology with one of our highly trained clinical audiologists call or complete the form below.
Styletto AX Hearing Aid Colours
Available in 9 colours to suit your hair, skin tone or personal preference.