Widex Hearing Aids
Widex hearing aids are the world's largest manufacturers of hearing aids. A family-owned company founded in Denmark in 1956, Widex hearing aids are sold in more than 100 countries. Along with Widex in the UK, the company employs over 4,000 people worldwide.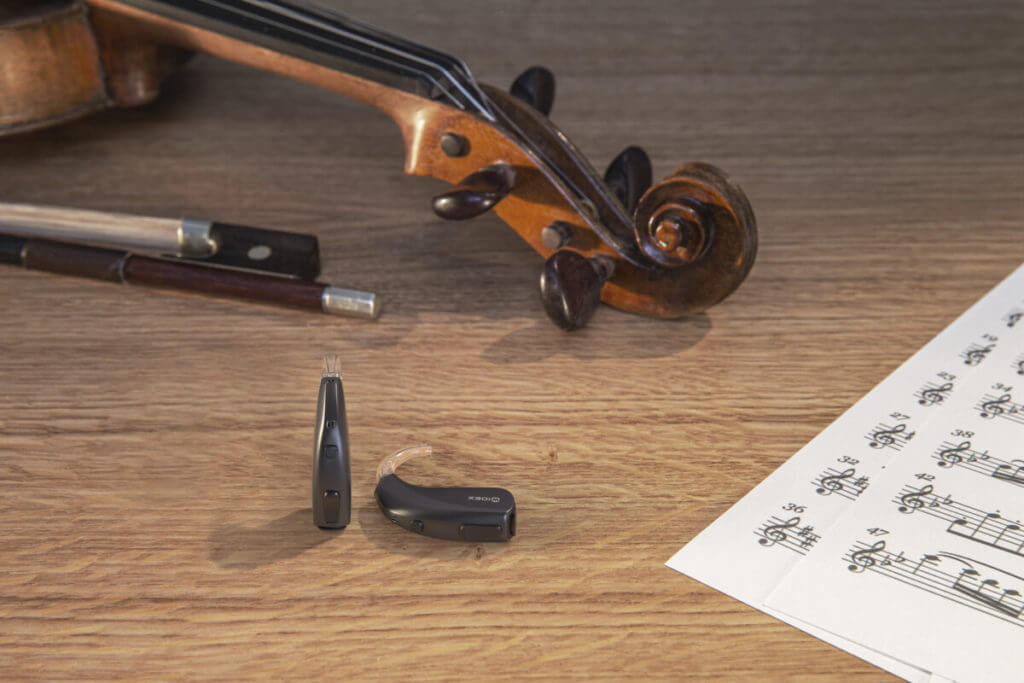 Widex Moment
Hear sound with real clarity and say goodbye to artificial noise.
Widex Moment hearing aids employ Widex Zerodelay technology, which eradicates problems with delay-based distortion, making other hearing aids sound artificial in comparison. With Widex, you can experience unbelievably clear sound, interpreted as naturally as possible.
Integrating maximum moisture resistance with a long life. This means that there will be less corrosion, more durability, and an advanced water-resistant nano coating, resisting moisture to the highest levels.
Fingertip Control with Widex Pure Sound makes life easier. By using the Moment app on your mobile device, it makes it so much easier to control the sound levels on your hearing aids.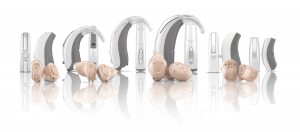 Evoke
EVOKE from Widex has state-of-the-art technology which learns from different situations. This includes the ability to remember all changes you make, intelligently applying them to similar situations – even if you're in a totally new environment.
EVOKE can tell the difference between different kinds of music. Whether it's classical, pop, or anything else, this Widex hearing aid has the ability to intelligently distinguish different sounds in different environments. Natural hearing allows us to tell the difference between a meeting or a party, and this Widex model emulates exactly that. Live as naturally as possible, mapping out your environment and adjusting accordingly, indoors, and out.
Teach EVOKE by Widex what you want to hear via the accompanying Evoke app. Simply listen to two sound profiles and select the sound you prefer, it's never been easier to improve your hearing in everyday, real-life situations.
Turn your smartphone into a remote control with the Tone-link app, change programs, adjust volume, mute, and change directional focus.
Beyond
The Widex Beyond hearing aid is designed specifically to deliver a high level of connectivity and sound. Made exclusively for iPhone, this model has an integrated, intuitive swipe-function within the app, with personalised sound programs and multiples ways to connect. Widex Beyond includes:
Cleaner, crystal clear sound, rated by wearers as significantly better than others, even when streaming.
Up to 30% better speech understanding in wind with the SMARTWIND MANAGER™ that significantly reduces wind noise annoyance
Better power consumption than many made-for-iPhone streaming hearing aids; with PowerSaver Plus™ technology, designed specifically for the demands of connectivity
Soft Level Noise Reduction that allows soft speech sounds to be heard, while reducing bothersome soft noises
Unique
What makes UNIQUE better than other similar hearing aids?
Experience a wider sound picture. Hear both soft and loud sounds in comfort with Widex.
The very best wind noise reduction system available. Widex Unique allows you to hear speech clearly, even in windy environments.
Excellent detection of your listening situation, making sure you hear the right sound, at the right time, in the right place.
Fully-automatic sounds detection. Just put in your Unique Widex hearing aids and enjoy life as it should sound.
Super
A small, stylish Receiver-in-the-ear, it lets you hear clearly and without distortion designed for people with severe to profound hearing loss.
Hear what people are saying with clarity.
Enjoy a conversation with ease, no matter how noisy the environment. Eat at your favourite restaurant without having to worry.
No matter the weather, these weather resistant Widex models are up to the task at hand.
Small, bodied hearing aids, with larger than life sound, capabilities, and battery life.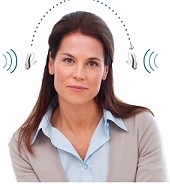 If you are deaf in one ear and have normal hearing in the other, then Widex CROS is for you. This solution can also be used if you are deaf in one ear and hearing impaired in the other. This is known as a BiCROS solution.
Hear all sounds.
Align your hearing. Allow your ears to work together, so your brain can easily decipher the origin of the sounds around you.
Because it picks up sounds on your deaf side, Widex CROS helps you hear all the sounds around you. That means that you can hear sounds from your deaf side without turning your head.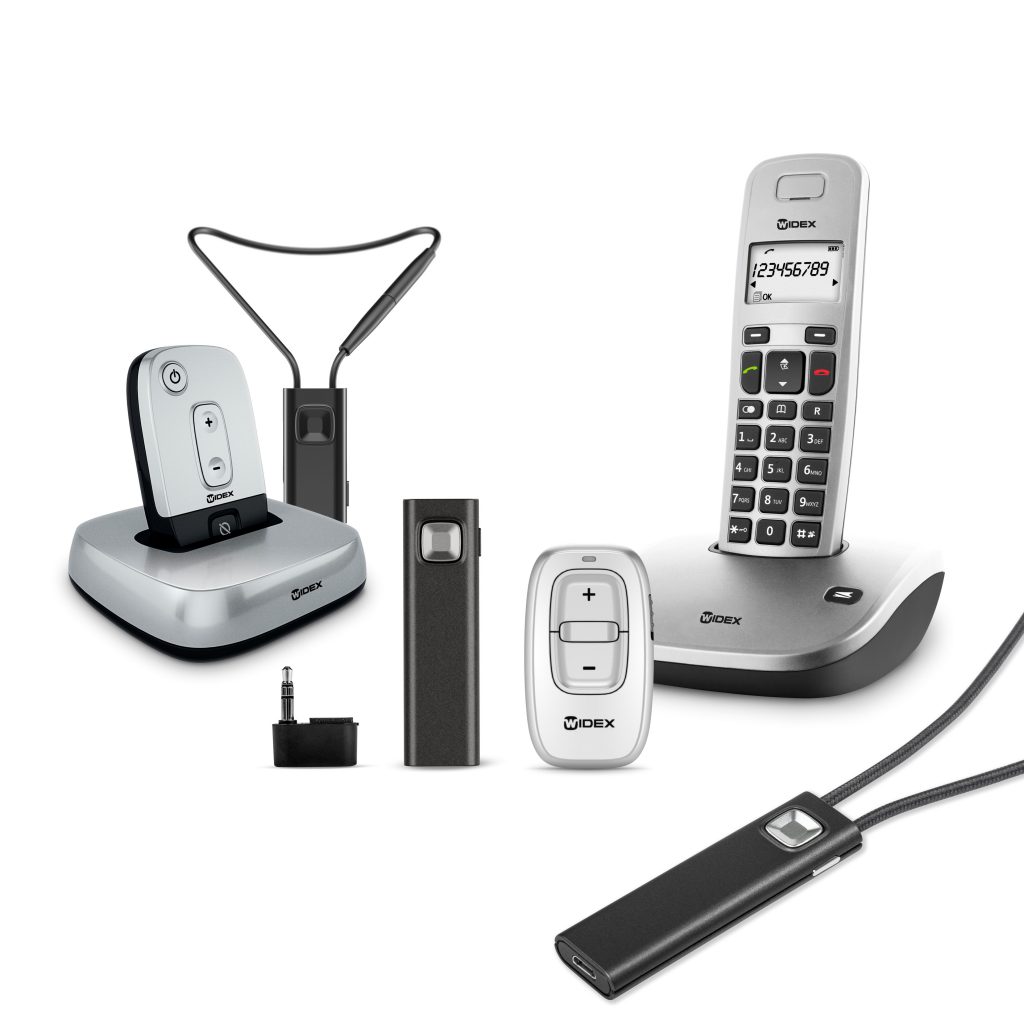 The DEX Family
The DEX communication accessories from Widex keep hearing aid users connected to a whole world of sounds. They make it easy for them to connect quickly and instantly to remote controls, TVs, personal audio systems, tablets and more. Whether it is music, phone calls, TV or remote controls, there is a DEX for every situation.
As we are independent we can choose from all Widex hearing aids available, as well as from all hearing manufacturers.  We can also repair and adjust any Widex, or other manufacturer's, hearing aids.
To book your appointment for a Widex hearing test, please call us on 020 7486 1053. Alternatively, you can fill out the form below and get started with your enquiry straight away. We are always happy to help and look forward to hearing from you.