Hear Here 2023 – A Night to Remember
A great night was had by all of the 100 attendees at this year's Hearing Loss Network event, Hear Here. This gathering provided an amazing opportunity for individuals facing the challenges of hearing loss to come together and share their everyday experiences with others who understand their situations. For many attendees, this was the first time they had the chance to connect with peers; often, the only people they had previously spoken to about their hearing loss were their audiologists.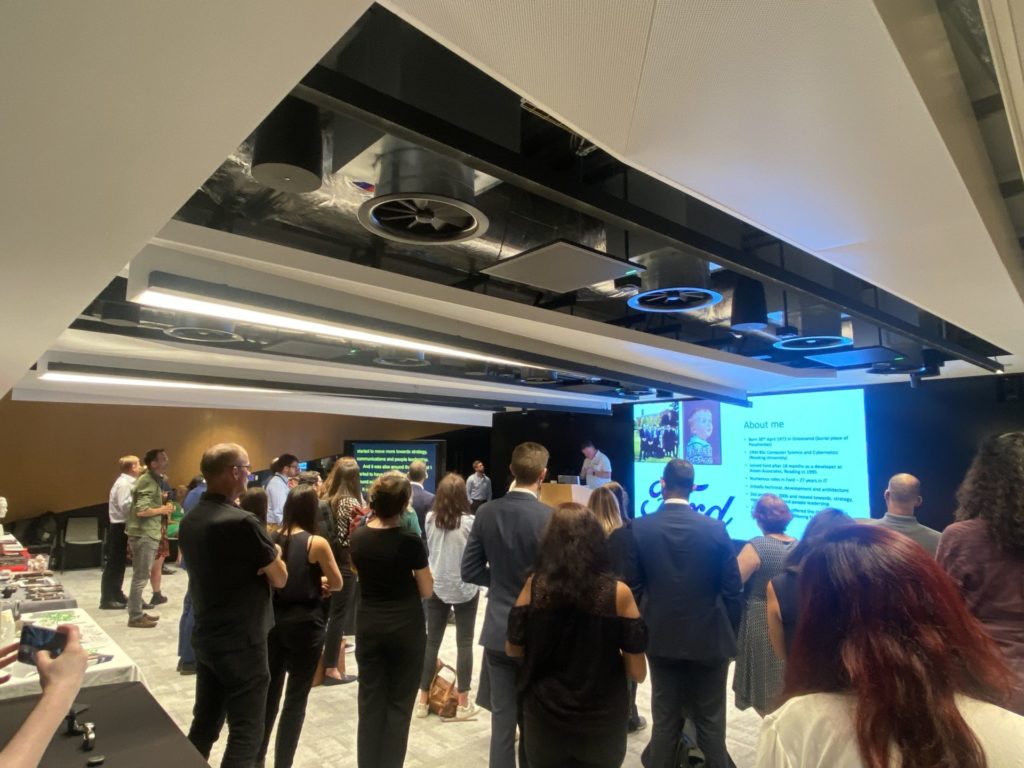 The event organised by Senior Clinical Audiologist Jaspreet Bahra at Harley Street Hearing, featured a line-up of guest speakers sharing their inspiring, personal experiences. Mona Bitar, UK&I Ernst & Young LLP Vice Chair, Sarah Petherbridge freelance disability awareness trainer at Sarah Petherbridge Associates, and Mark Wilson who leads Mental Health and Wellbeing for Ford in Europe.
Attendees also had the opportunity to interact with representatives from leading hearing tech manufacturers, including Medel, Resound, Phonak, and Widex. These experts were on hand to answer any questions and provide information about the latest advancements in hearing technology.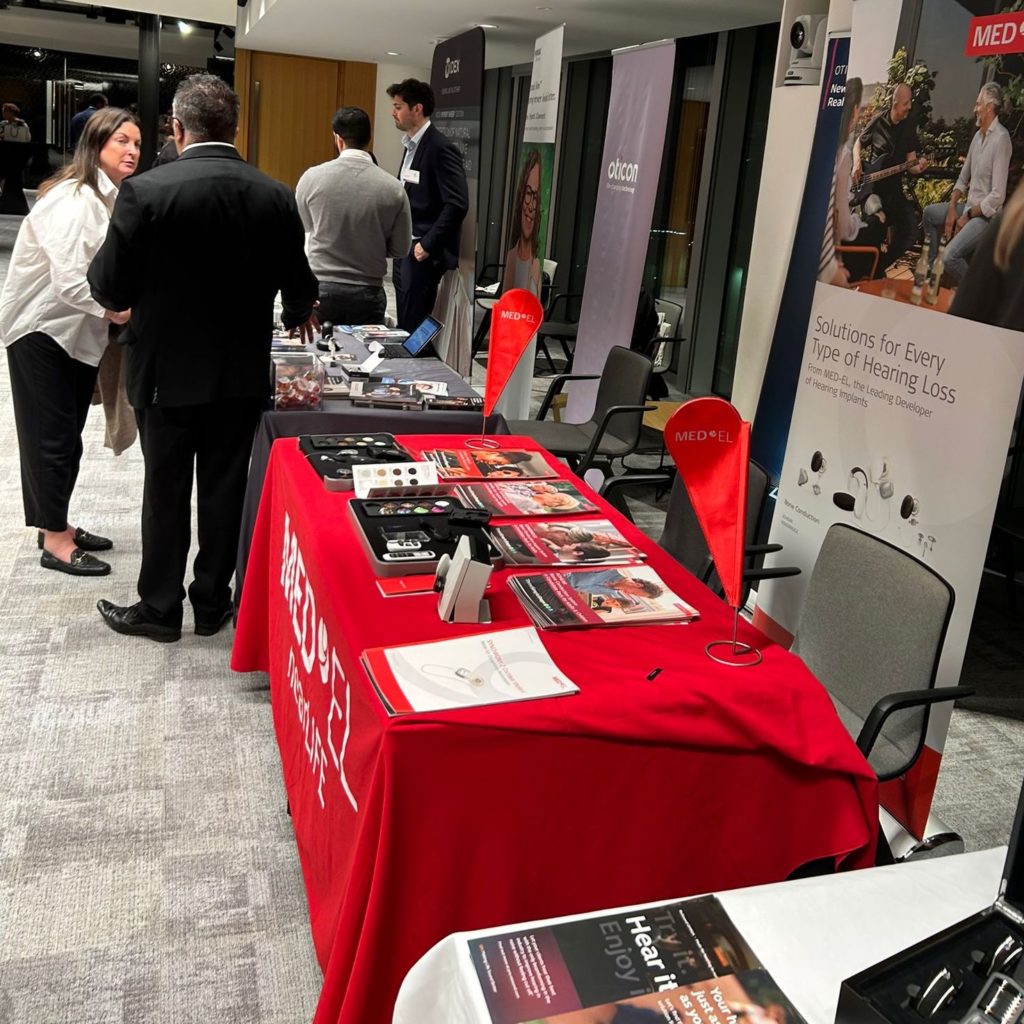 We extend our heartfelt thanks to Ernst and Young for graciously hosting the event at their impressive venue, 1 More London Place, London, SE1 2AF.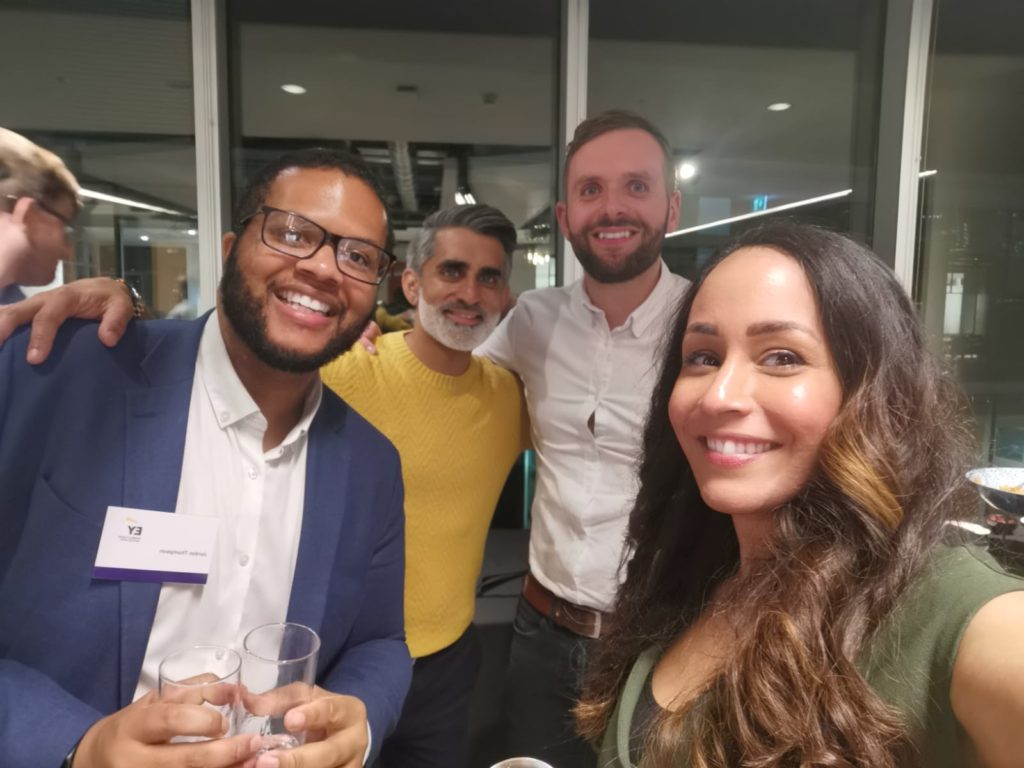 About Hear Here
Established in 2016 by London's largest independent hearing clinic – Harley Street Hearing, Hear Here events offer a safe and supportive space for professionals with hearing loss to share experiences, triumphs, and tips on thriving in the workplace whilst having a hearing impairment. Exchanging invaluable insights with peers who have overcome similar obstacles and gain practical strategies to enhance personal and professional growth.
This community-driven initiative aims to celebrate the strengths and resilience of individuals with hearing loss, fostering an environment where everyone's voice is heard. Whether you're a seasoned professional or just starting your career, you'll find inspiration, encouragement, and a network of peers who are ready to uplift and empower you.
"The idea for 'Hear Here' was inspired by a young patient with progressive hearing loss, who felt a sense of isolation and a lack of connection with others who shared her struggles. 'Hear Here' provides a welcoming environment for discussions surrounding the unique challenges and accomplishments tied to hearing loss in work settings. Through this platform, we seek to create a more inclusive professional environment, where individuals can come together to share, learn, and collectively strive for a workplace environment that embraces diversity and accessibility." said Jaspreet Bahra, Senior Clinical Audiologist
If you are a professional facing the unique challenges of hearing loss and would like to join the Hearing Loss Network to receive invitations to future events like Hear Here, please don't hesitate to email Hear Here here. We look forward to welcoming you to our community and sharing more enriching experiences in the future. Together, we can continue to raise awareness, provide support, and celebrate the resilience of those living with hearing loss.