Tinearity G1 Sound Generator comes to London
Harley Street Hearing are delighted to be the only hearing clinic in London to supply Swedish manufacturer Duearity's tinnitus sound generators 'Tinearity G1' to our patients.
What is Tinearity G1?
Tinearity G1 is a small sound generator that generates white noise directly into the ear via the skull, leaving the ear canal free and is used for treatment of tinnitus e.g. as the sound source within Tinnitus Retraining Therapy (TRT) and partly as a masker to mask the tinnitus sound. The battery lasts up to 8 hours and Tinearity G1 comes with a charging plate and cable for easy charging.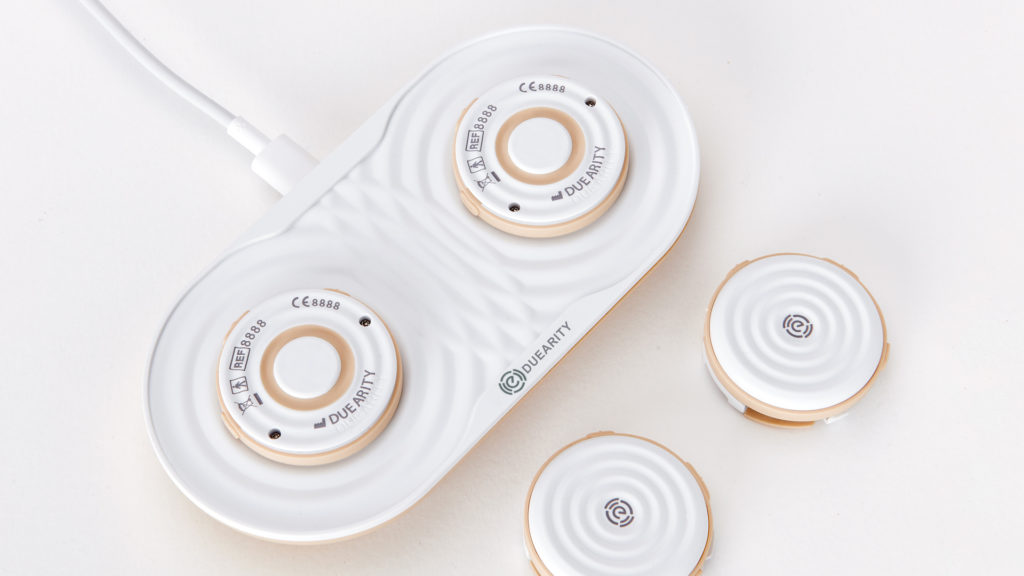 What is white noise?
White noise refers to sounds designed to mask other ambient noises in our surroundings. It proves effective in diminishing or eliminating undesired sounds and has demonstrated efficacy in addressing conditions such as tinnitus. Its benefits extend to improving sleep quality, reducing stress, alleviating pain, and enhancing concentration.
The use of low-level noise mitigates the impact of tinnitus, offering relief to individuals experiencing the condition. The sound stimulator works by encouraging the brain to interpret the tinnitus sounds as part of the natural background noise.
To be beneficial to your tinnitus treatment the recommended time to listen to white noise is 6-8 hours per day for 6–24 months.
What is Tinnitus Retraining Therapy (TRT)?
TRT is a treatment method for tinnitus and sound hypersensitivity (hyperacusis), employing sound stimulation to "unload" the brain and alleviate tinnitus symptoms. The goal of TRT is to minimise the disruption tinnitus causes in daily life by using white noise to reduce the contrast between sound and silence.
TRT incorporates sound stimulation, introducing broadband noise at a lower level, known as white noise. This is coupled with structured counselling, Cognitive Behavioural Therapy (CBT), where patients learn scientifically supported methods to manage their tinnitus. TRT aims to decrease negative reactions to sounds, such as irritation and discomfort.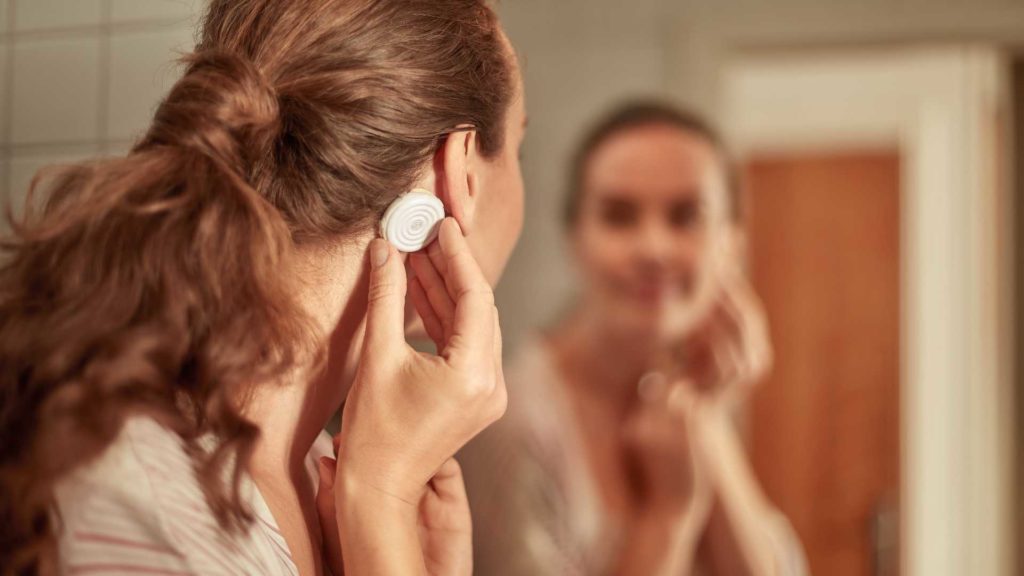 White Noise Exposure
Approximately 70-80 percent of individuals with tinnitus can benefit from TRT. Despite its proven efficacy, the treatment requires continuous exposure to sound stimulation and white noise for a period ranging from 6 to 24 months.
Some patients, however, discontinue treatment prematurely due to reported disturbances and discomfort caused by earphones delivering the noise. Tinearity G1 provides a solution, allowing individuals to enjoy white noise without ear canal irritation, enabling longer and more comfortable usage.
If you'd like to learn more about Tinearity G1 and TRT call us now on 020 7486 1053, or complete the form below, one of our hearing therapists will be delighted to see you for a consultation.
You can also visit here to find out more how Tinearity treats tinnitus.
Tinnitus Tinearity G1 Review
See Matthew Allsop's independent review of Tinearity G1 tinnitus treatment, and why he's so impressed with it, the impact it's had on his tinnitus and how it works. Matthew is the Video Content Manager at Hearing Tracker.
Some more articles which may be of interest: