How off the shelf earplugs can damage your ears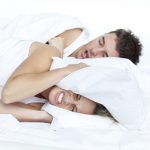 Always use custom-made ear plugs for snoring, swimming, loud music or noise to avoid painful damage.  Ear, Nose & Throat Consultant, Mr Michael Wareing recommends them in this article from the Daily Mail showing the dangers of putting things in your ears, the trauma of sorting out the problem and the speed of microsuction.  
Prevention is always better, and less painful, than the cure.  Call Harley Street Hearing and Musicians Hearing Services for our next available appointment for custom-made earplugs and/or microsuction.  We can normally see you within 24 hours.
Enjoy this article? You might be interested in some of our others: