Professional Hearing Loss Network – Hear Here
A Groundbreaking Platform for Empowering Professionals with Hearing Challenges
Are you a professional facing the unique challenges of hearing loss? This event is your opportunity to connect with like-minded individuals who understand the journey of navigating a career with hearing challenges.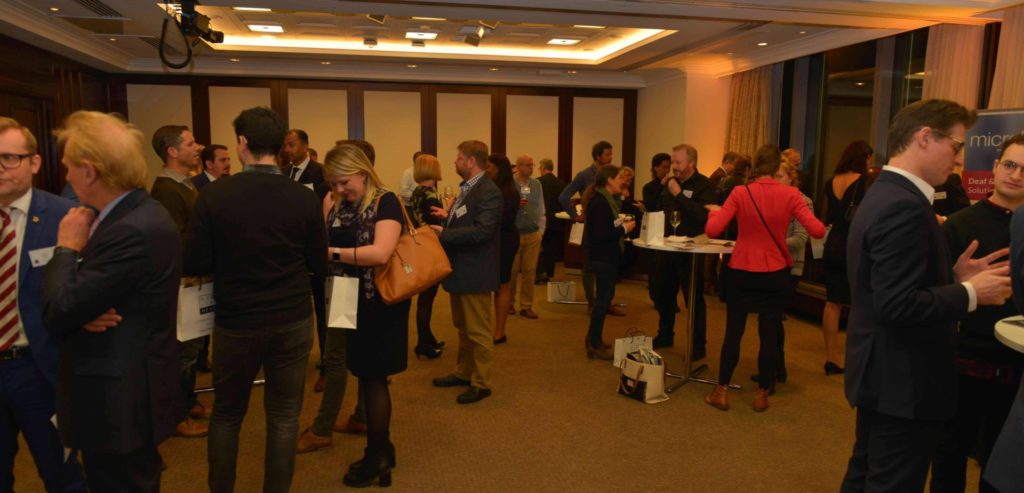 Established in 2016, Hear Here events offer a safe and supportive space for you to share your experiences, triumphs, and tips on thriving in the workplace whilst having a hearing impairment. Exchange invaluable insights with peers who have overcome similar obstacles and gain practical strategies to enhance your personal and professional growth.
This community-driven initiative aims to celebrate the strengths and resilience of individuals with hearing loss, fostering an environment where everyone's voice is heard. Whether you're a seasoned professional or just starting your career, you'll find inspiration, encouragement, and a network of peers who are ready to uplift and empower you.
Don't miss this unique opportunity to join the Professionals Hearing Loss Network and be part of an inspiring event that will transform the way you perceive and approach your career journey. Embrace the power of community and discover the limitless possibilities that await you. 
The Hear Here event will be held on Thursday 14th September from 6.30-10.30pm at Ernst & Young, 1 More London Place, London, SE1 2AF
To secure your free spot, click here
Jaspreet Bahra, Senior Clinical Audiologist at Harley Street Hearing came up with the concept of "Hear Here" – a professional network tailored for individuals with a hearing loss of all degrees. This platform offers a safe space where individuals can openly share their personal journeys within the professional workplace. 
"The idea for 'Hear Here' was inspired by a young patient with progressive hearing loss, who felt a sense of isolation and a lack of connection with others who shared her struggles. 'Hear Here' provides a welcoming environment for discussions surrounding the unique challenges and accomplishments tied to hearing loss in work settings. Through this platform, we seek to create a more inclusive professional environment, where individuals can come together to share, learn, and collectively strive for a workplace environment that embraces diversity and accessibility." said Jaspreet Bahra.
Join us at Hear Here and be part of a transformative experience that will inspire and empower you on your professional journey.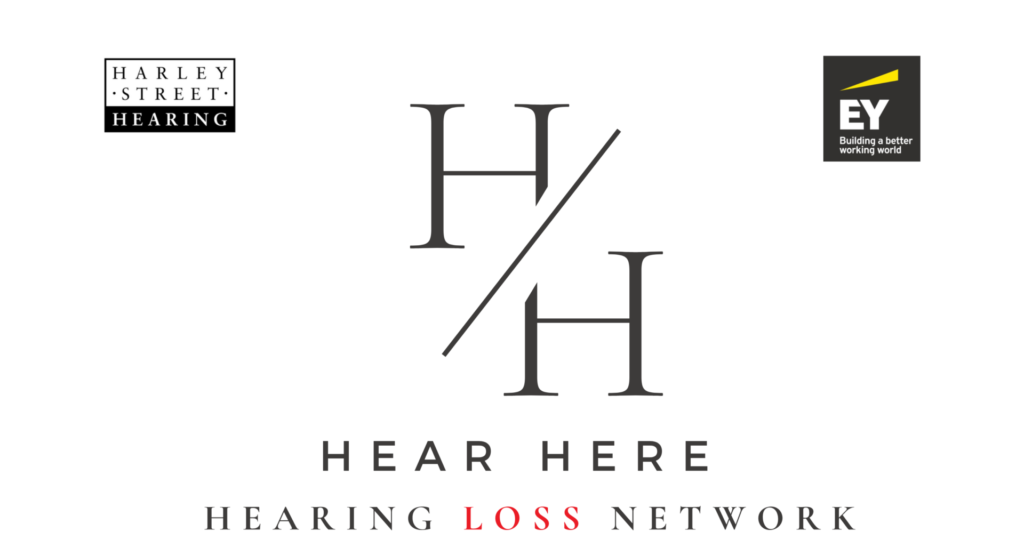 About Hear Here
Hear Here is a community-driven initiative established in 2016 to empower professionals with hearing loss. By providing a safe space for open discussions and networking, Hear Here aims to celebrate the strengths and resilience of individuals with hearing challenges, fostering an inclusive and supportive professional environment.
About Harley Street Hearing
We are London's leading independent hearing clinic. For over 25 years, we have been dedicated to providing our patients with comprehensive audiological and vestibular care. Our team of experienced professionals diagnose and treat a wide range of hearing-related conditions, including balance disorders, tinnitus and hyperacusis, auditory processing disorders, all forms of hearing loss, and excessive wax using microsuction.